We're Super Keen,
a brand strategy and design
studio that works with
early-stage founders.
We're Super Keen, a brand strategy and design studio that works with early-stage founders.
Featured Work
Jacky Winter
A brand site and system fit for a next-gen artist agency.

Case Study
Equals
A brand and site for the next-generation spreadsheet.

Case Study
Culturae
A platform where creative experts meet opportunities.

Case Study
Female founded. Independently owned. Based in New York City and beyond.
We have a Super Keen shop!
Super Keen swag is here—vetted and worn frequently by both of us. The sweaters are our personal favorite and have already found ourselves awkwardly matching in public.
Gabby will be speaking at Semi Permanent Sydney 2023
Get tickets and view the full schedule on the SP site to see Gabby give a keynote on the theme of Reformation. She'll also be in conversation with her good friend Christopher Doyle to celebrate 10 years since he opened his studio—and Gabby joined as his first hire.
We're heading Down Under!
It will be Lauren's first visit to Australia and we are so excited. If you're around Sydney the first 2 weeks of June, hit us up for coffee or a cocktail!
We helped our friends at L+R with their new brand and site. They make early-stage products with exceptional companies through design, engineering, and investment. Be sure to check them out.
You can now join the list to get your hands on a Zed card
We started working with Zed when we very first launched Super Keen in 2021. It's wild to think it's been close to 2 years of collaboration since. Launching a financial institution is no easy feat! If you or someone you know is based in the Philippines, you can now join the list to get your hands on a Zed card. Full case study coming eventually.
Introducing the Over Easy Bootcamp
We're launching our first ever bootcamp! Now that it's cooling down, we wanted some fun motivation to help you (and us) get a project over easy.
We helped Equals launch their new brand and site
We partnered with Equals, a next-gen spreadsheet, to build their brand system and brand new website. The founders were so excited about the brand they wrote about it on their blog.
We talk studio transparency with Made by Folk
Made by Folk, a podcast about the people behind design, interviewed us about how we started the studio and what made us want to share our transparent studio report.
Culturae, our first studio venture, is a vetted network of creative experts we love working with—or want to work with one day.
Lauren led a workshop for freelancers-to-be
Lauren led a workshop on finding and working with clients as part of STRTGST's program for folks who want to break into freelance.
We revealed it all in our 2021 year end review
We put together a review of our first year in business. It covered everything from how much we made to how much we learned in the process.
Gabby got cozy with Lovers Magazine
Lovers Magazine featured Gabby in an interview about her daily routines, her biggest inspiration, and her advice for ambitious designers. Check out her feature.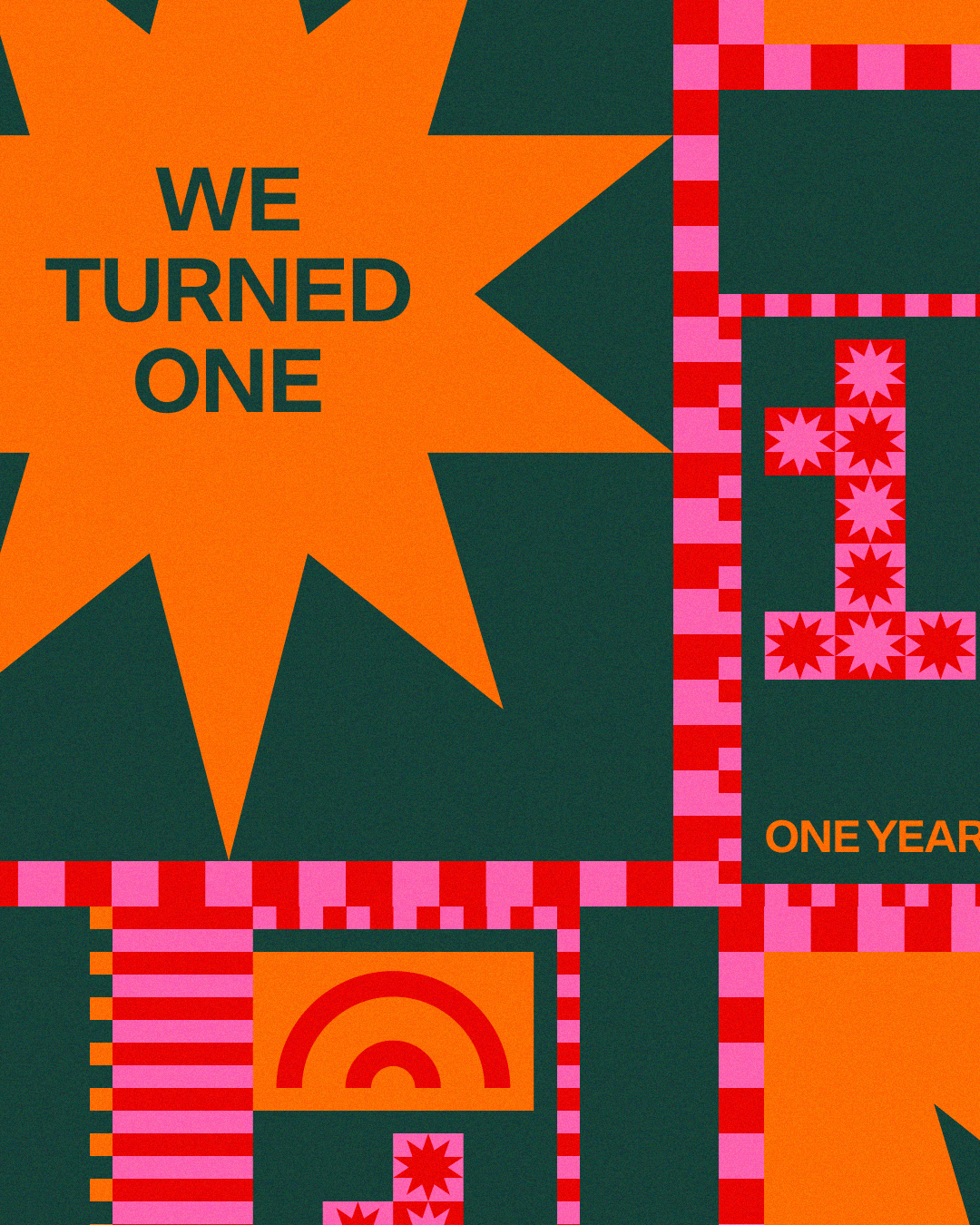 Happy birthday, Super Keen! Today, the studio is officially one year old. And like any parent of a teeny tiny infant, we've learned a lot. Thanks for joining the ride with us and happy International Women's Day.
New Inc, the New Museum's arts and technology incubator, invited us to teach our working group "Pitching Your Vision to Anyone" a second time, for a new cohort of designers and artists.
Here's SK.Sounds Volume 1
New year, new playlist. We put together some of our favorite studio sounds that hit the right combination of mellow and upbeat.
Gabby was named a finalist for Young Guns 19
Creative Director Gabby Lord was named one of 94 finalists from 27 countries for the prestigious Young Guns 19 competition, celebrating international creative professionals age 30 or younger.